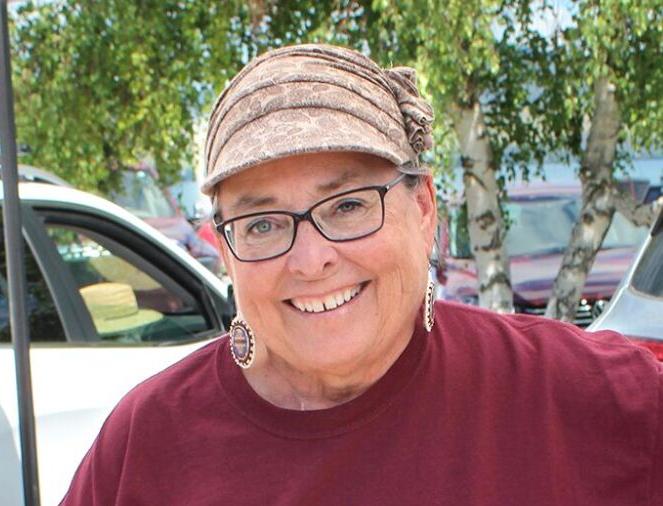 Tribal members set up booths at Polson's Farmers Market | News
Char-Koosta News 
POLSON — Farmers markets across Lake County are up and running in full operation this year. Polson's Farmers Market opened May 15, after being closed last season due to COVID-19 and will be open every Friday from 9 a.m. to 1 p.m. May to October in downtown Polson on 3rd Avenue West. The market is the oldest running farmers market in Lake County and it provides an abundance of things to look at and buy.
Polson Farmers Market offers locally produced fresh produce, meats, cheese, eggs, honey, jams and jellies, baked goods, bedding plants, perennials, shrubs, veggie and herb starts, hanging baskets, cut flowers, soaps, skin care products, woodworking products, jewelry, photography, art, pottery, beadwork, and much more.
The markets vendors are permanent and many who have vended there for years watched the market grow and evolve into what it is today. At the market you can find three CSKT tribal member owned vendors, and a couple other tribally owned booths selling various crafts and goods every weekend alongside over 50 other vendors.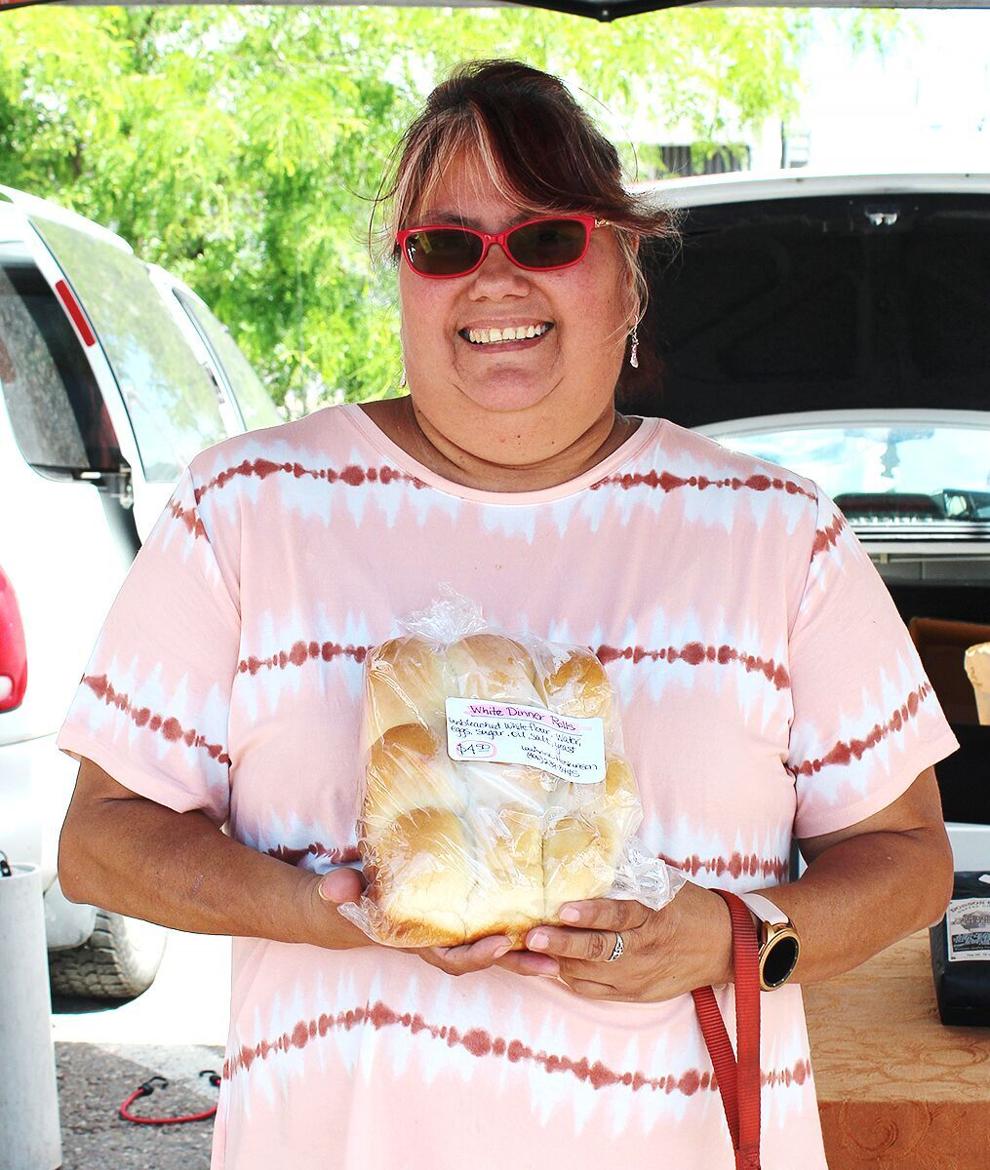 LouAnne Hoskinson is the market President and Co-Market Master but those aren't her only titles there. She is also known as The Bread Lady. Hoskinson sells a variety of home-made breads along with Dobson Creek Coffee.
At the Bread Lady's booth, you can find the following types of breads: home-style white, white dinner rolls, wheat, wheat with seeds, oat and honey, cinnamon, cinnamon raisin swirl, and customer favorite French bread with garlic, thyme and parmesan cheese. On most days the Bread Lady sells out of bread and she said she always tries to bring at least eight loaves of the French bread. The owners of Dobson Creek are family friends who Hoskinson supports by selling their coffee at her booth.
Hoskinson learned how to make bread from a family relative over 11 years ago and she started selling at the market about nine or 10 years ago, she said. When she started doing the market it was located at the Masonic Lodge on 4th Ave near Super One.
Hoskinson said some local businesses approached the market and asked them to move to their current location in front of the Cove Deli and this allowed the market to expand.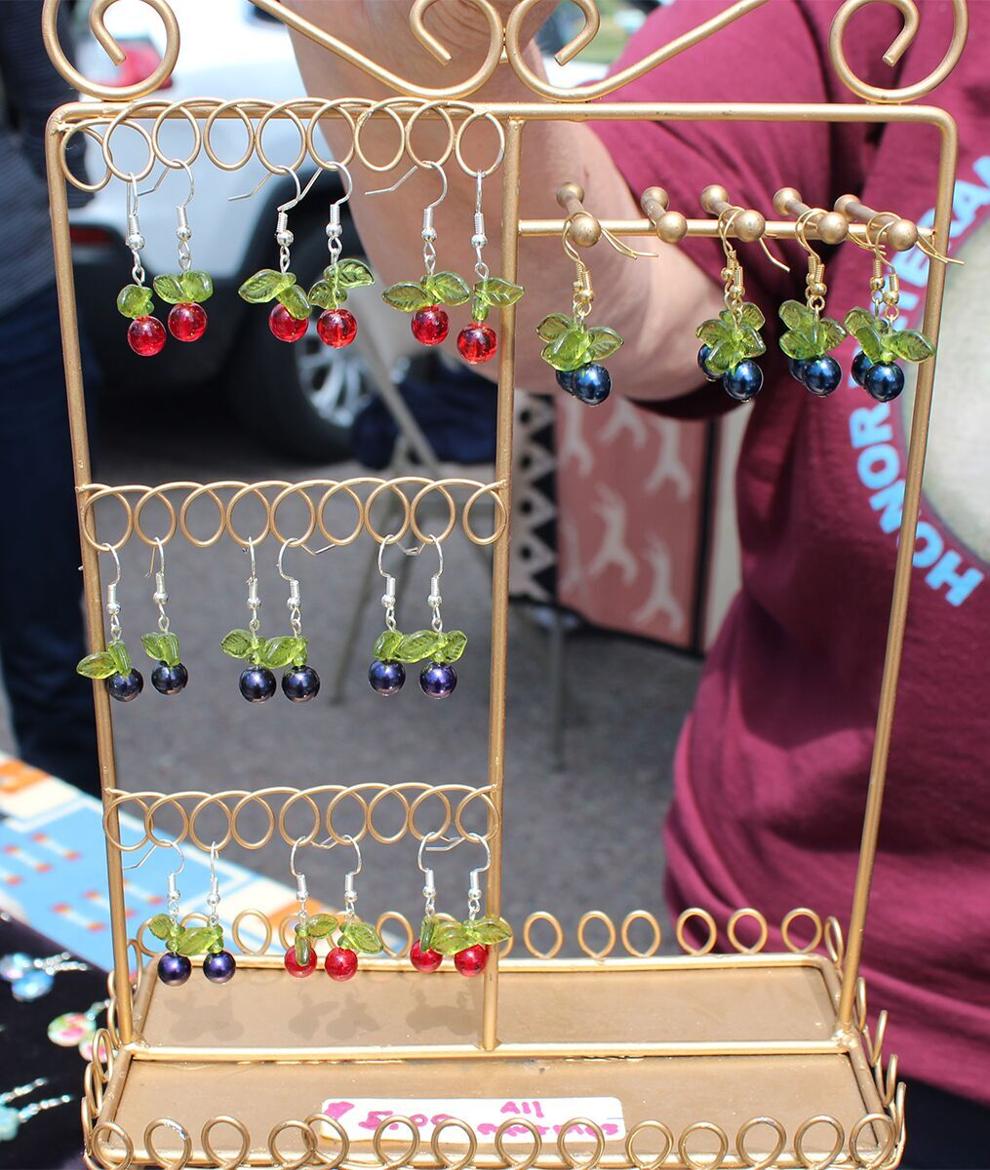 Tracie McDonald sells earrings, and necklaces at her booth and a customer favorite is her cherry, and huckleberry earrings. Originally, she partnered with Corrina Little Wolf at the market but recently Little Wolf has expanded and has her own booth next to McDonald's.
McDonald also started selling at the farmers market when it was located at the Masonic Lodge about 15 years ago. She said it started as a hobby of making necklaces and earrings for presents to give to her family. Once her family was flooded with her jewelry, she sought out another avenue to get it out to more people. First, she started selling at holiday markets in the area and she said that it was a lot of fun to see and chat with the same people over time.
When McDonald first started selling at the markets, she sold frybread and then added her jewelry but eventually focused on jewelry making.
"I love this market because there's such a variety of really cool stuff," McDonald said.
McDonald suggests for anyone interested in becoming a vendor to spend the day with someone that vends to see how they set up and take down. She said it's all customer service and that it's really fun because you see so many people.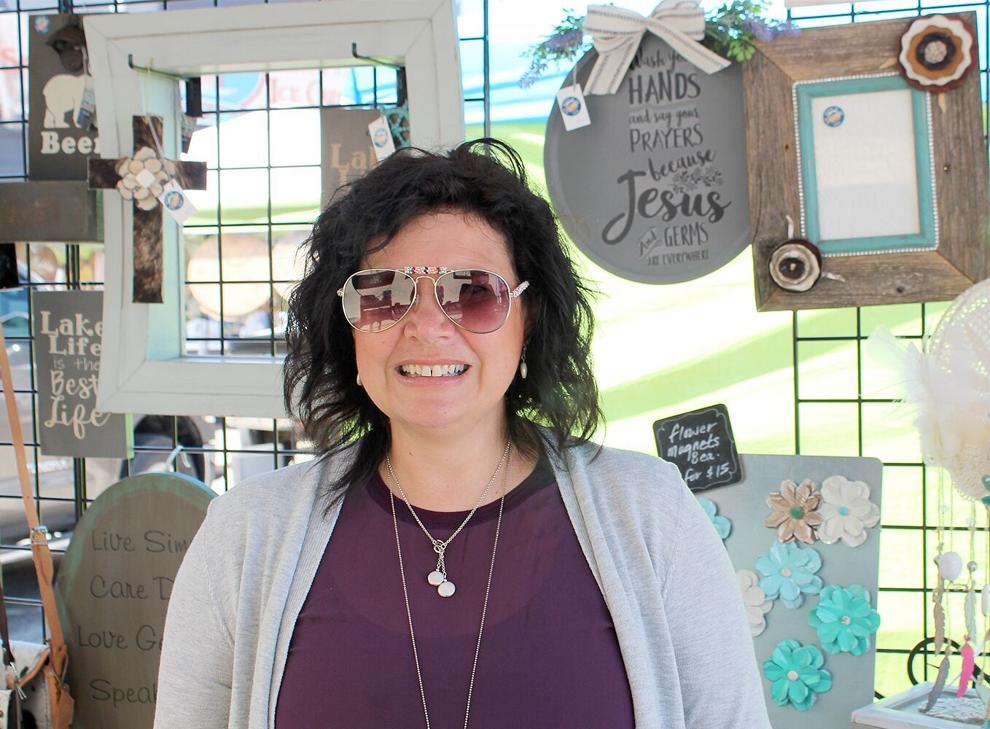 Gayla Lytton of Not Too Shabby sells a little bit of everything from repurposed furniture, leather work, home decor, beaded jewelry, moccasins, lanyards, beaded sunglasses, frames, magnets, and more.
Lytton said, she changes it up all the time and that she is always creating new stuff. She loves finding junk to repurpose/upcycle to sell at the market and vintage markets. At the vintage markets her booths are bigger which allows her to sell bigger items such as repurposed furniture and big wall pieces.
Lytton has been doing the market for six years and started vending as a part time side job she said, and now she does it full time.
"Selling at markets is more work than it looks like but it's some of the most satisfying work to do," Lytton said, and added she loves the interaction part of the market.
Blackfeet tribal member Cheryl Rando and her husband Roy of Rando's Indian Arts and Crafts have a permanent spot at the market and sell earrings, necklaces, crystals, stones, and pictures. The Randos started vending in the early 90s and used to sell at the Arlee Powwow Celebration but as of now Polson's Farmers Market is the only event/show they sell at.
Hoskinson said that the market does accept temporary vendors if a permanent one does not show up. If there are more vendors than spots the market does a lottery system for the temporary vendors. A temporary vendors application can be found online at http://polsonfarmersmarket.com/
The market now accepts Supplemental Nutrition Assistance Program (SNAP/EBT) benefits to help recipients with easy access to local fresh produce. The benefits can be exchanged for tokens at the market's main booth.
When using a SNAP card to purchase market tokens the market will match what you spend. For example, if someone spends $10 at the market on their SNAP card, they will receive tokens in equal value to spend on any food items, including produce, or vegetable.