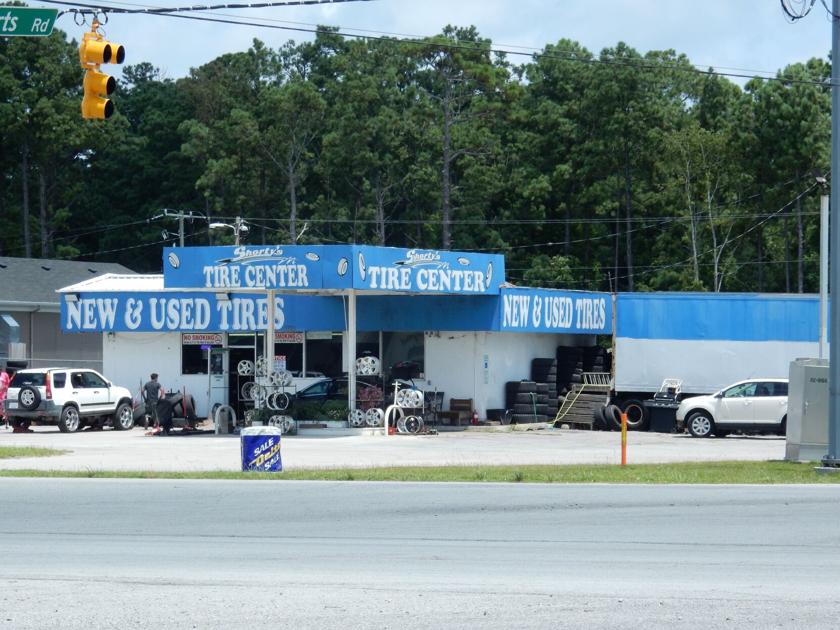 Newport tire retailer owner seeks deadline extension to comply with storage container ordinance | News
NEWPORT — Newport officers want to give a local enterprise owner the time and leeway
NEWPORT — Newport officers want to give a local enterprise owner the time and leeway he wants to convey his shop into compliance with town ordinances.
The city council satisfied for its regular assembly Thursday in the town corridor boardroom. For the duration of public remark, Shorty's Tire Center operator and operator Edward Fernandez requested an extension to his deadline to meet up with the town's storage container ordinance, which involves a prohibition on applying semi-trailers as storage. The council adopted a storage container ordinance in June 2019, while it didn't go into outcome for 18 months, with an extra 6-month interval for assets entrepreneurs to carry their tons into compliance.
Mr. Fernandez retailers his products in quite a few semi-trailers at his store at the intersection of Freeway 70 and Roberts Road. He's been renovating his retail store, including incorporating storage structures to switch the trailers, but due to the coronavirus pandemic, operate has been delayed.
"I'm getting a new estimate on shop area," Mr. Fernandez reported. "I'm performing challenging to get this constructing up. At any time due to the fact this situation with the trailers, I've been trying to keep in compliance."
City manager Bryan Chadwick claimed in an e-mail to the Information-Times Tuesday workers is at the moment talking about job timelines with Mr. Fernandez.
"We're not certain how extended an extension would be if granted," Mr. Chadwick claimed, "because it would be decided by his ask for/timeslines."
Organizing board Chairperson Dominick Spadaro spoke in help of Mr. Fernandez's request throughout public remark. Mr. Spadaro mentioned it would be unfair to implement the existing deadline on Mr. Fernandez when it has not been enforced on other people with out-of-compliance storage containers.
"He and I have been doing the job as shut as doable to get his job performed and in compliance," Mr. Spadaro claimed.
The council expressed assistance for supplying Mr. Frenandez his asked for extension, although no official motion was taken. During council remarks, Mayor Dennis Barber explained nobody wishes to see Mr. Fernandez have to shut or transfer his keep.
"I know why you had to cease (design), waiting to know how significantly the elements will cost," Mayor Barber explained.
In other news at the conference, the council unanimously scheduled quarterly operate sessions to explore extended-phrase strategic system projects. These do the job periods are scheduled for 5 p.m. the 3rd Thursday of March, June, September and December. The work classes resulted from a discussion of the town's strategic progress strategy.
"We have a good deal of problems," Councilman David Overall health said. "We will need to appear up with a coherent program to shift ahead. I don't assume we can do this with no intensive discussion."
The next also occurred at Thursday's conference:
The council unanimously reappointed Mr. Spadaro to signify Newport on the Eastern Carolina Council of governments.
The council unanimously appointed council users Rhonda Shinn and Mark Eadie and resident Kathy-Jo Buttery to the city parks and recreation fee.
The council unanimously reappointed town clerk Kelley Caldwell as town tax collector for a 4-12 months time period.
The council unanimously authorized the meeting's consent agenda, such as minutes from the June 10, June 14 and June 30 council meetings.
Contact Mike Shutak at 252-723-7353, email mike@thenewstimes.com or follow on Twitter at @mikesccnt.