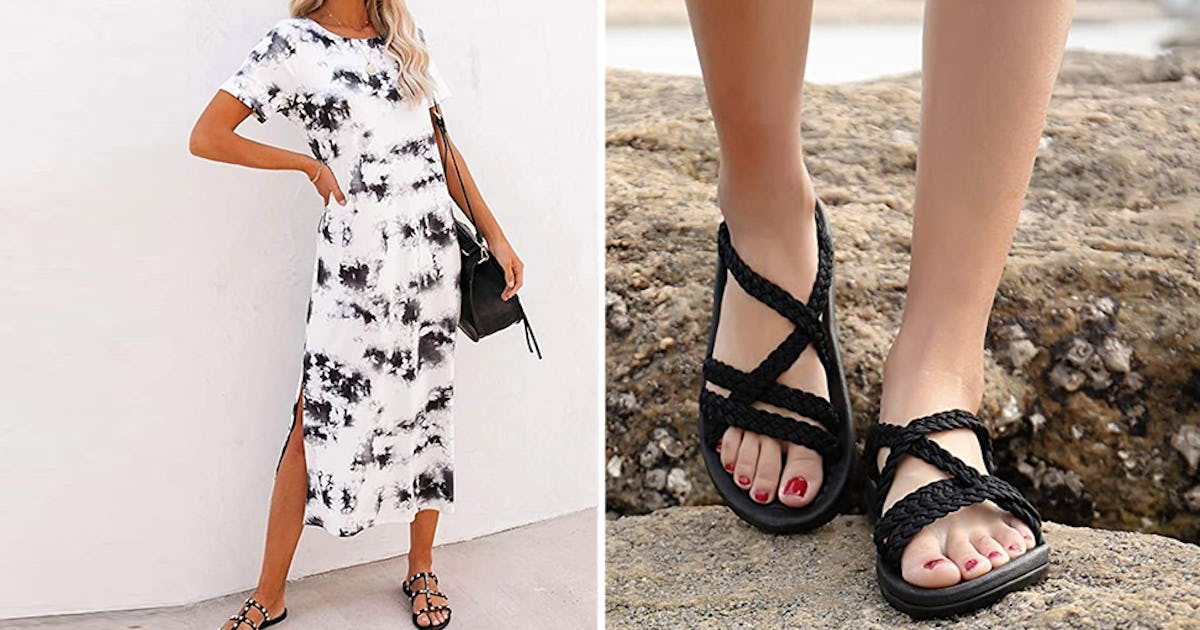 45 Stylish Things That Are Really, Really Comfortable On Amazon
In the grand scheme of things, the pieces that have the most impact on your wardrobe aren't the power blazers or statement shoes, but the stuff you reach for because it's the platonic ideal of comfortable and stylish and goes with so much of your wardrobe. Think transitional. They're those perfect tees and chic-yet-comfy dresses you can count on to look put together and ready to take on the entire day, whether you're meeting friends for lunch after the gym or need date night options. For high quality style staples and an affordable price point, there are some Amazon fashion finds shoppers can't stop raving about.
To wit: cropped cotton tanks in the season's trending silhouette that you can wear with jeans or compression tights, swing dresses in every cut made from buttery-soft materials, and the leggings that look like pants you'll rely on for long days at work and long-haul flights alike. If you're after something with a little more fashion inspiration, there are smocked tops in French-girl styles, goddess-like midi skirts made for dressing up, and slouchy jumpsuits with wide palazzo pant legs. Plus: the lace bralettes, trending comfy sandals, and best-ever basics to wear with them, all backed by thousands (sometimes tens of thousands) of Amazon reviews. Below you'll find more than 40 stylish things that are really, really comfortable.